Apple Inc. is a well-known technology giant that has managed to take a position at the forefront of the consumer electronics industry, thanks to the company's innovative products and cutting-edge branding. Apple is especially known for products like iPhones, Macs, and iPad tablets.
The company is also known for its comprehensive services, and in addition to IT expertise, Apple also excels with its software, such as the macOS, iOS, watchOS and tvOS operating systems developed by the company. The company has been swaying at the top of the technology industry for quite some time, but has been around for even longer, in fact since 1976. The company's interesting and stage-rich story has been of interest all the way to popular culture, and Apple, its story and products, and of course the Apple stock, evoke a wide range of consumer sentiment. The company is a true pioneer in customer-centric marketing and refined design and branding, and this is not in dispute, even if the company's products are not a friend by the way.
In this article, we'll tell you in a comprehensive but compact way the story of Apple, the basics of the stock, and how even a beginner can access the first Apple stocks.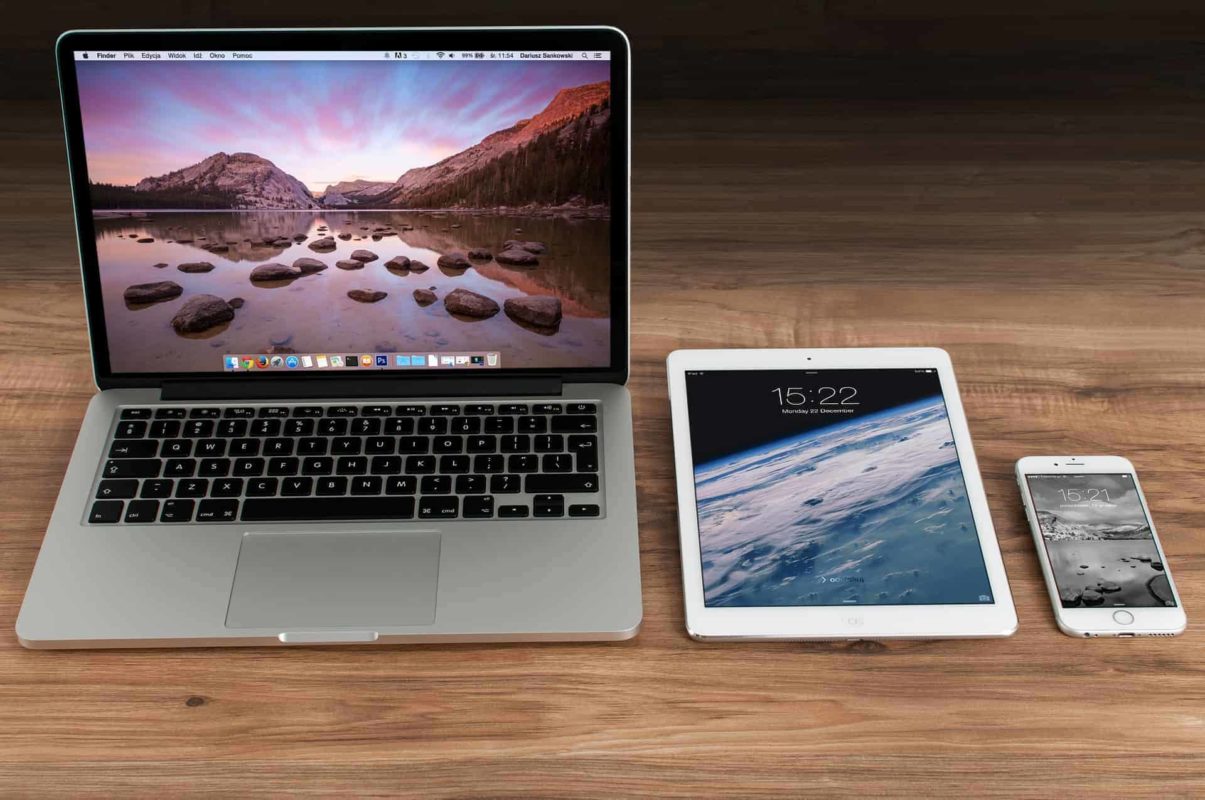 Buying Apple stock in 2022
The popularity of equity investing has grown a lot recently as interest in investing has grown in many age groups. In addition to mutual funds, direct equity investments have also become increasingly important in many investment portfolios, as investors in equities are attracted by a wider choice of funds and the opportunity to influence their own investments more holistically. In addition to this, investors are of course interested in the potential for profits repatriated by individual shares, which is much higher than in many other investment options, but of course the investor should always remember that in the case of a high return, there is always a higher risk on the reverse. However, the risk is reduced by a thorough background study of the companies to be invested before starting to invest. We therefore hope that the materials on our site will be useful in making investment decisions.
When, for example, the decision to buy an Apple share has been made, the investor must start his investment journey by choosing the most suitable trading venue for him. In general, the criteria for such a suitable exchange location are, above all, low exchange costs and, of course, ease of use. Of course, you can also buy shares through your own bank if you want, but a small comparison of different exchange platforms is always smart and necessary, because which of us wants to lose investment gains due to unnecessary expenses, especially if there is a cheaper option. Because investing is so popular these days, the wonderful world of the internet encompasses many interesting investment platforms that are often more specialized than banks in certain investment services, such as stock trading. In many cases, services are also offered at more flexible prices than banks, as the costs associated with investing in banks are often higher, especially if the amounts invested at a time are smaller. When you do the most suitable investment intermediary background work yourself, you make sure that you find the investment products market that best suits your own needs, and at the same time learn to be an independent investor who can handle orders yourself without a bank as a futile intermediary. When investing, it is usually worthwhile to be the lord of your own happiness, and in addition to this, accumulating background information is always worth your time.
Without further speaks, we will next tell you how to trade an Apple stock in 2022. This fairly beginner-friendly and simple article will explain to you how to start investing in an Apple stock and guide you step by step so you don't fall off the cart. at no point along the way. Apple's share is popular as an investment target both in Finland and in the world, as it is one of the most watched companies in the world. Many believe that given Apple's long history and market leadership, the Apple stock will continue to hold its ground as an interesting and exchanged investment.
Don't worry, buying a stock is thankfully easy – by following these instructions, you can start trading Apple shares today!
Step 1 – Choose trading platfrom to buy Apple stock
The trading platform should be chosen carefully, as this is actually one of the most important tasks for a novice investor. This may sound like a nasty and long-winded thing to do, but the background really pays for itself with interest. Once you have a working and good trading platform and application, you can then focus on that essential, i.e. investing. In particular, low brokerage costs, security and real-time exchange rate tracking are important criteria for many investors when choosing a new trading platform and application. The Finvesting team will now tell you their recommendations for three reliable investment platforms to help you start your journey toward your first Apple equity investment and a more prosperous future!
eToro
Currently, eToro offers its services to more than 20 million registered users and is truly one of the pioneers of social trading. eToro was founded in 2007 by Ronen Assia and David Ring, originally called RetailXX Yoni Assian. The company operates from several of its registered offices in Cyprus, Israel, the United Kingdom, Australia and the United States. In 2018, eToro had revenue of $ 800 million, which speaks to the company's fairly well-established position.
In eToro, you can invest in, for example:
Shares (including Apple stock!)
ETF funds
Index funds
Commodities (such as gold and oil)
FIAT currencies
Cryptocurrencies
Step 2 – Open eToro account
The next step in purchasing an Apple stock is to open account for eToro. There may be some site-specific differences in the process of opening a user account, but as a general rule, the customer will be required to complete some form of registration form and confirm the user account either by email or text message. Don't worry, however, this step is quick and easy regardless of the platform.
The username of the investment platform is usually an email address. Finvesting reminds you to choose your password carefully, as you can rarely be too careful when it comes to money. Therefore, we do not recommend using the same password you have used to log in to your work computer or social media for the past five years. Needless to say, the password should never be shared with anyone else. Every new user should verify their identity when opening a user account or shortly thereafter, which usually happens by sending a picture of their ID. The new user must then prove their place of residence with the type of certificate requested. All investment platforms operate in accordance with strict regulations from above, which means that identity verification is always mandatory and cannot be avoided on a reliable exchange platform. These measures are simply intended to prevent possible abuses and money laundering. However, you can rest assured that your information on these sites is always in safe hands and out of reach of third parties. Such certificates are nothing new, as every investment platform requires going through a similar KYC process, which has been the norm for some time. (KYC = Know Your Customer). So you shouldn't be nervous about the confirmation process, because in reality, its existence only tells you that the platform cares about the security of you and your investments.
Once you've got a user account opened by following these steps, you can take your first step toward starting investing!
Step 3 – Make deposit and buy your first Apple stock
All the investment platforms we present offer a wide range of payment methods, which means that everyone will surely find the most suitable way to transfer money to the investment platform. Money transfers can be made, for example, with payment cards (for example, MasterCard and Visa), PayPal, Skrill, Klarna or also with a traditional account transfer via online banking. The investment platforms also support most Finnish banks, such as Nordea, OP, Danske Bank and POP Bank.
Once the money has been successfully transferred to your new investment account, you are ready to start investing and the Apple stock is just a few clicks away!
Apple stock – History
Apple's success story and impressive history has also sparked popular culture in the form of movies and biographical works. Almost every street person knows at least Steve Jobs, who founded Apple Computer in collaboration with Steve Wozniak and Ronald Wayne in 1976. According to American ideals, this is a real story of the riches of wealth, as the first computer brainstormed by Jobs and made by Wozniak was put into production when Jobs ended up selling his minibus for $ 1,500 when Wozniak sold his programmable calculator. However, the money was not enough yet, but with the help of 'angel investor' Mike Markkula and venture capitalist Arthur Rock, $ 250,000 was soon invested in Apple to start the business, so to speak.
Apple continued its product development, and in 1977 it released the Apple II microcomputer, which was even capable of playing computer games. 1984 was the next major milestone in product launches with Apple's release of its first Macintosh home computer spiced with a graphical Mac OS interface. At the same time, Apple dropped the word 'computer' from its name, after which Apple has been colloquially only apple and the apple we know it. The importance of the Macintosh computer is already illustrated by the fact that the company invested $ 1.5 million in TV advertising for the device; belief in the product was strong as it was a truly competitive product in the IT sector, which is still in its infancy. With the Macintosh, Apple's guidelines became clearer, and the company began releasing improved versions of the Macintosh at a rapid pace. The journey was tough and rocky, and the competition in the field fierce. However, the end result was favorable, as mac computers are the offspring of this type of computer and the company has since developed a distinctive way to develop and brand its products. While Apple's products and brand have always remained clinically intact, behind the scenes the company has at times been really controversial, and Apple's leadership has changed many times over the years.
In 2007, Jobs announced that Apple's name would change to Apple Inc., as the company's business had expanded in the field of consumer electronics. Shortly thereafter, Apple released its iPhone and Apple TV devices. The iPhone in particular was hugely popular right from the start and the end is, so to speak, history. After conquering computers, the company has been able to renew itself and stay on the crest in other hardware development work, from iPods to iPhones and Apple AirPods. All devices combine user experience optimization and comprehensiveness with a current and modern design, where Apple is a true pioneer. In addition to this, what the manufacturer's equipment has in common is rocking at the top of the Price Range; Apple does not compete on price, but on quality. In addition to this, Apple seems to be more to many consumers than just a device manufacturer, as the user base is in many cases very brand-loyal to the brand. In fact, the company's brand is listed among the most valuable brands in the world. According to Business Week, the reasons for this are as follows:
Necessity and ease of use of the products
Clear and streamlined design
Marketing is done by customers and the media
There are no age group products
In addition, in 2008, the company was named the most respected company in the United States and three times the most respected company in the world, according to Fortune magazine. This is also reflected in the value of the Apple brand, which is possibly the most valuable in the world. For this reason, it is natural that the apple stock is also of interest worldwide.
Of course, Apple's brand and operations have not only been dancing with roses, but the company has also gotten a foul on its neck from time to time, and certainly for good reason. As is the case with many large corporations, Apple also evades taxes in a different way; the company has letterbox offices in numerous tax havens as well as offices in areas where there is no corporate tax. In addition, Apple routes its cash transactions through Luxembourg for tax relief reasons. Ethical concerns have also been raised about the company's operations, as Amnesty says Apple devices may contain metals made with child labor.
Is an Apple stock a good investment?
If you look for the answer to this question in the Apple stock price for the last few years, for example, the development of the company's stock has been quite upward. If Apple's stock was $ 6 in 2003, around $ 15 in 2013, and now at $ 130, it goes without saying that long-term investors in the company are certainly fairly unanimous that the investment has been excellent. On the other hand, many could articulate that the company is already at the top and consider where the growth limit comes in. In the end, however, it is such a large company that it will probably be able to offer investors a stable and steady journey; Apple is so large in size that it won't fail all overnight – on the contrary, a company of this size has many trumps and competitive advantages up its sleeve that make managing a marketplace easier than ever before. This is also reflected in the company's expansion strategy and acquisitions. Acquisitions and the company's independence can be seen, for example, in the company's efforts to bypass intermediaries in production, such as the mining of precious metals needed in Apple hardware components. In that case, the giant could be more pristine in industrial challenge situations, such as a component shortage. As Apple is a huge company, it also has connections to Finland, where the company has made two acquisitions. Apple has therefore bought a Beddit sleep monitor from Finland and a Curious Al starter that develops artificial intelligence.
We cannot give a unanimous answer as to whether an Apple stock is a sensible investment, as the sensibility of an investment always depends on our own investment strategy. Finvesting also does not provide investment advice, but we act as intermediaries of investment-useful information that allows the investor to make his or her own informed investment decision.
However, it is true that the Apple stock has developed really favorably over its life cycle, and the stock has made many millionaires into this world, especially in the earlier stages of the company. In addition to the company's size class, considering the company's hugely valuable, virtually phenomenal brand whose multiplier effect is seen in loyal customers willing to pay more for products and even accept changing headphone ports and other impracticalities in the name of brand loyalty, the company and Apple share a bright future. Apple has the best development resources and developers at its disposal, and the company is ready to buy promising startup innovations whenever needed. It is very easy to imagine that Apple has come to stay.
Apple stock – Summary
Based on the company's size and operating history, it's easy to imagine that Apple and the Apple stock will continue to poke forward at a nice pace. It is true that such an established company will no longer make the same profits as Forrest Gump once did, but Apple's role in the investment portfolio is different today than it was 30 years ago. Apple is a huge company with an unparalleled brand, after all, seeing it in real life, such as the proliferation of AirPod headphones in the street scene and the prevalence of Mac products among certain groups. As society becomes ever smarter, Apple will continue to have niches in the future.
As for the Apple stock, it is a well-traded stock that has strayed into many portfolios as a stabilizing force. Of course, the stock takes a hit from general price and demand fluctuations in the technology sector, such as material shortages and production bottlenecks, which were observed, for example, during a pandemic in the form of component shortages. However, this is common in the stock world, and perhaps also beneficial if you are able to buy an Apple stock at a bargain price before a new rise.
However, keep in mind that Finvesting.net does not share investment tips, but encourages investors to search for information on their own to ensure successful investments!
FAQs
How to buy Apple stock?
The fastest way to trade an Apple stock is to open a free account on the investment platform of your choice. Finvesting recommends eToro!
Registration is quick and easy, and through these exchange platforms, you can access not only the Amazon stock but also thousands of other stocks without forgetting cryptocurrencies and indices.
Is an Apple stock a good investment?
Apple stock has generally been perceived as a fairly stable stock that still has the potential to rise. The outlook for the Apple stock looks bright simply because it is a huge company with market power already due to its large size. So Apple will most obviously keep its surface as the king of consumer technology in the future as well
What is the Apple stock price?
You can track Apple Inc stock price performance using a real-time price either in the investment application of your choice or even through this website. As with other stocks, Apple's share price is constantly changing and daily changes can be significant!