Cryptocurrency mining has become a luxury only a few people (whales) in the crypto space can afford. When we say 'whales', we mean the crypto investors with enough capital to purchase expensive mining hardware and cover up huge electricity bills every month.
This was the norm, until four years ago when MinerGate launched as a shared mining solution. The MinerGate software allows as many people as possible to mine cryptocurrencies, regardless of their wealth.
Before we go into more detail about what MinerGate is, we should probably explain what cryptocurrency mining is, and the role of miners in the blockchain ecosystem.
Miners form the backbone of most blockchain networks, particularly Proof of Work (PoW) blockchains. They're network participants who verify transactions on a blockchain network using specialized mining hardware with lots of computational power. These miners are typically rewarded in some cryptocurrency, which is why mining remains lucrative for a considerable proportion of the cryptoverse.
In the early days of cryptocurrencies and blockchain, a single PC user can mine a huge amount of cryptocurrencies in no time. Now, everything's different; you need more than just a PC to mine a single Satoshi of Bitcoin. You'll need sophisticated hardware, a huge workforce, and pay an exorbitant amount of money for electricity bills.
Many miners have alluded to the fact that mining is expensive. This has been a major stumbling block for people with little resources who want to enjoy the benefits of mining crypto.
However, small groups of miners are pooling their resources together to make mining a less expensive enterprise.
In this article, we will review one of such groups. We mentioned the name earlier in the article; MinerGate.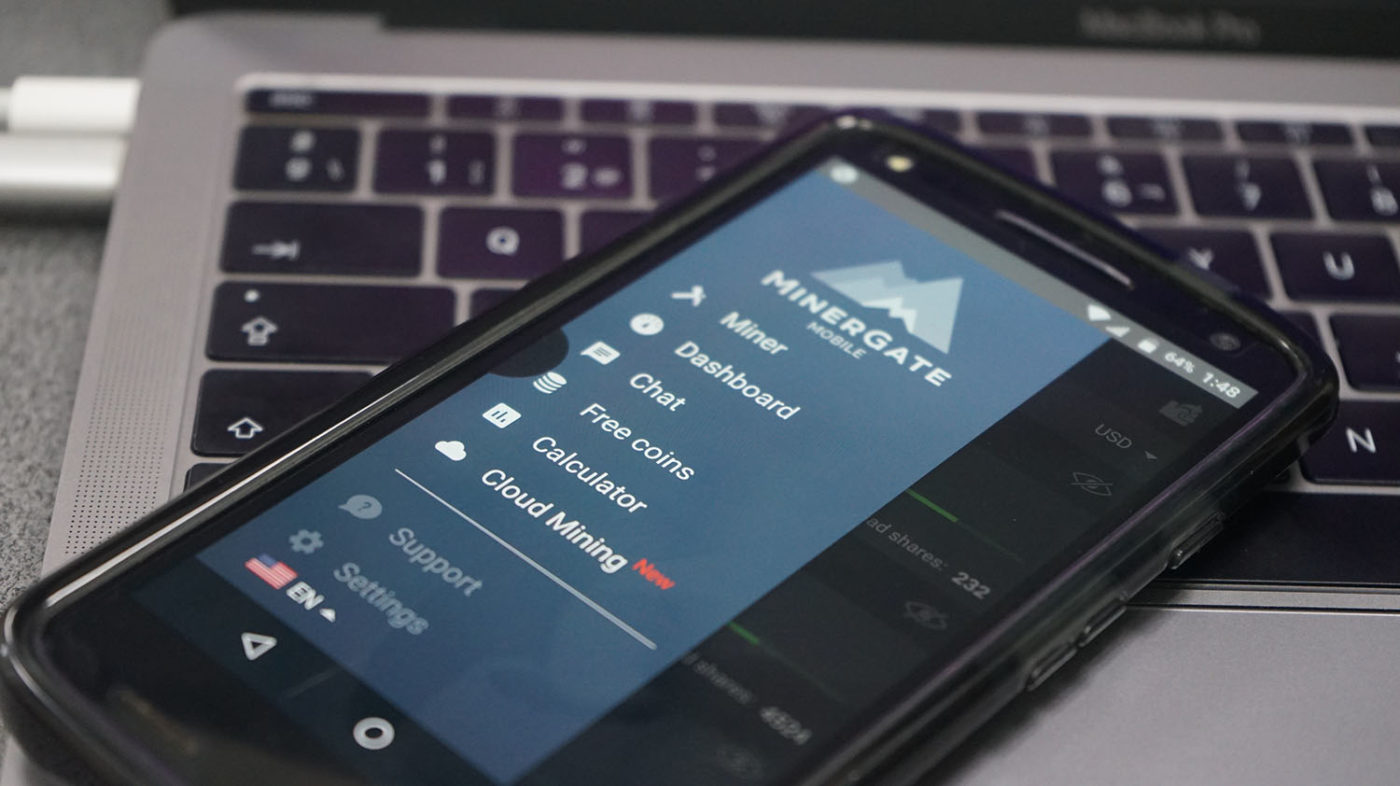 What Is MingerGate?
MinerGate is an open mining pool created in 2014 by a group of miners. It allows miners to pool together their computers to add hashing power to a pool of thousands of other miners located across the world.
The goal of MinerGate was to make mining more efficient and less expensive. You can easily download MinerGate to your computer and start mining popular coins like Bitcoin, Monero, Ethereum, Litecoin and more in no time.
MinerGate has an intuitive interface and the user experience is unmatched. A non-technical person can fire up the MinerGate software and start earning crypto through mining.
Anyone can contribute to the mining pool. However, if you want to earn a significant amount from MinerGate, a more powerful machine will be the best choice. This doesn't mean you can't earn crypto mining with your PC; you can, but it's not nearly profitable.
Unlike other cloud mining pools around, you can't mine cryptocurrencies with your mobile phone on the MinerGate mobile app. The mobile app just allows you to manage and track your coins in real-time.
So when you contribute your computational power to the mining pool, the software analyzes the capabilities of your device and rewards you based on how much hashing power you're contributing to the pool.
App works from the CPU and GPU to enable you to mine multiple cryptocurrencies at the same time.
MinerGate Features
MinerGate is packed with some amazing features that makes it one of the best cloud mining platforms in the industry. These features include:
Smart Mining: Smart Mining is a feature of MinerGate that automatically mined the most profitable coin at the moment. It uses a complex algorithm to identify coins with the most promise and automatically mines them. However, you can also pick the coins you want to mine by turning off the smart mining option.
Merged Mining: MinerGate relies on the power of Merged Mining to create a pool of miners from anywhere in the world.
Mining Calculator: MinerGate users are provided with a mining calculator that gives them an idea of the profitability of the coin they plan to mine. The mining calculator will evaluate every aspect of the mining process and provide the miner with a detailed picture of the mine they plan to undertake.
Web Mining: The web Mining feature allows MinerGate users to mine their preferred coins without needing to download the software to their system.
How To Use MinerGate
MinerGate mining software is an easy to understand, easy to use platform. It's a download and run program. These are the steps involved in using the MinerGate platform.
Easy Sign Up process: Go to the official MinerGate website and swiftly sign up for a MinerGate account.
Download the MinerGate software: After signing up for an account, the website will automatically detect your operating system and suggest the download version for you.
Install Software: Install and open the downloaded software.
Use the Benchmark Feature: This feature enables the platform to automatically analyze your device and let you know what you can achieve with the mining platform.
Start Mining Crypto: Now you can start mining your favorite crypto. It's either you click on Smart Mining for a more profitable mining experience or you can manually set the favorite coin to mine.
Cryptocurrencies You Can Mine With MinerGate
You can mine several coins with the MinerGate mining software. These are some coins you can mine with MinerGate
Bitcoin (BTC)
Ethereum (ETH)
Litecoin (LTC)
Monero (MNR)
Zcash (ZEC)
EOS (EOS)
Tron (TRX)
ICON (ICON)
Is MinerGate Legit?
Platform has been in existence since 2014 and is still in operation. That's to show they have a product that works. The question is this, "do they pay out the mined coins without any hiccups?"
The user reviews we've seen have been a mixture of positive and negative comments. There are users who are absolutely satisfied with the platform and rewards system while others have varying complaints.
From rewards not awarded correctly or at all to hashing powers not correctly rated.
The fact that the ownership of the platform is unknown doesn't appeal to many users. But if we take every review into consideration, the services of the platform have been satisfactory.
This makes it a legit platform for mining cryptocurrencies.
MinerGate Fees
MinerGate charges its users a subscription fee for their mining services. The fee is charged in terms of hash rate per second. This is because the miner rents hashing power from the platform to enable them mine and get rewarded with crypto.
The mining fees are usually between 1-1.5% PPNS/PPS.
Is Minergate a virus?
MinerGate isn't a virus. MinerGate is a legit software that mines Bitcoin and other crypto legally. However, many antivirus software mark it as an antivirus. All you have to do is allow MinerGate on your antivirus software.
What's the easiest coin to mine?
The easiest coin to mine on MinerGate has always been Monero. This doesn't mean it isn't profitable, Monero is one of the most profitable cryptocurrencies in the market.
How much money you can make?
The amount you can make from mining largely depends on the power of your device and the Hash Rate you rent from the platform.
No doubt, the sky's the limit with this cloud mining software.