The banking industry is now revolutionizing due to its advancement and modernization in every sector. Information Technology (IT) has played a key role to transform traditional banking into a modern-day's state-of-the-art banking system. Now the trend of walking into your local branch to open a bank account with multiple documents has gone. Modern technology has transformed the banking system into a digital banking system full of facilities, efficiency, and feasibility.
Managing time for the most hectic activities e.g. paper statements, acquiring a checkbook, cashing a cheque, physically supported customer support, standing in queue for hours & hours for transferring and receiving funds is a story of the past now.
Modern banking system like Revolut (A British financial technology company, offering digital banking services across Europe and many other countries) allows its users to perform their all banking transactions at the click of a button by staying anywhere they want. A simple and easy to use mobile app facilitates its users by every single facility from opening an account quickly, sending and receiving money, transaction tracking & monitoring, user account analytics, exchange currencies, and even manage cryptocurrencies.
As it's a modern technology providing you easiness regarding banking solutions, but can it be trusted and reliable from each angle? It is the thinking of every person before opening an account on this magnificent digital banking platform. So, before starting and making transactions; a detailed and comprehensive discussion is required to resolve all of your queries. Revolut is a particularly convenient service for many travelers, because by using its services you can get yourself, for example, cheap travel insurance and airport lounge access! By opening a Revolut account for yourself, you will have access to the payment cards it offers, with which money transfers can operate around the world without any hidden costs.
So, in this article we are trying to clarify each of your queries to facilitate you in taking decisions like either this app can be used or not. Suggestions and experiences regarding the app working process, account registration requirements, transaction fees, features, safety, pros & cons, eligibility, withdrawal and deposit options, support services, and more importantly, your privacy and security will be covered properly here.
Revolut Introduction
Revolut is offering its banking services on a mobile application that facilitates operating a current account. Revolut was created in July 2015 by two Russian developers named Nikolay Storonsky and Vlad Yatsenko that is now being controlled and operated by its headquarter; based in London, England, and with more than 20 offices worldwide. It is offering its key services like current accounts, stock trading, debit cards, foreign exchange insurance, and currency exchange by a peer-to-peer payment system.
In 35 countries, Revolut has more than 12 million customers and supports users and due to one of the best online payment service providers, the company claims to have 7000 new account openings every day and assisting almost $3 billion transaction volumes monthly. As of FY 2018, the company has made $58.2 million in revenue, and more than $1.7 billion market valuation was calculated.
Revolut offers its users three different account options, including a special Revolut card. Card prices range from € 0 to € 13.99 depending on its features. Read more about the cards below!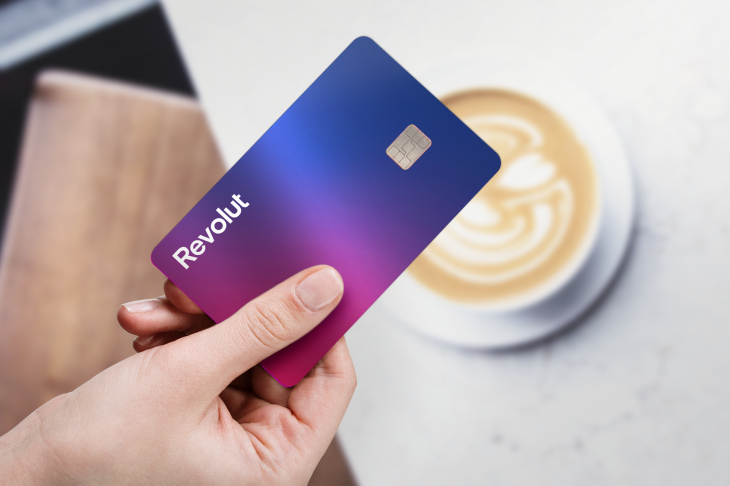 Key Features
Here are some key features of Revolut, defining how effective and productive it will be for your banking needs:
Facilitation of finance management in one place
To track and monitor all your finance in one place, just connect your bank account using the Open Banking platform.
Revolut app offers all spending analytics with proper categorization.
Receive instant spending and receiving notifications
Receive quick alerts for in and out account transactions.
For finance management, control and plan your monthly.
Get money awards from Revolut's rewards feature
On performing exclusive transactions, get cashback and rewards from Revolut.
Now send your money abroad easily
Now you can send money to more than 30 countries on Interbank Exchange Rate as per standard rate.
Upon saving, earn interest
Upon saving money in the Revolut vault, you will be awarded interest on the account balance.
Manage your cryptocurrency (Buy crypto and gold in seconds)
Buy and hold famous cryptocurrencies including Bitcoin, Ripple, Ethereum, Litecoin, and Bitcoin Cash. You can also buy gold here.
Medical and phone insurance facility
Now get insurance on your mobile phone against any unexpected damage and also avail from medical insurance.
Daily cashback and discounts
Get money on using in traveling and restaurants and also unlock new offers upon using Revolut cards.
No hidden fees and send money worldwide
Now send & receive money, pay bills and share with your family/friends without any hidden fees almost globally.
Account Opening and Registration
If you are living in any of the authorized countries then it's quite easy to open an account on Revolut. Here is step-by-step procedure to be part of Revolut:
Step 1: Download and install the Revolut App:
Firstly, visit the official site and put your phone number for receiving the app invitation link. You must have an Android or iOS to use the Revolut app.
Step 2: Provide your personal information:
As personal information is required to proceed with any finance-based application. So, you will need to provide personal details e.g. first name, last name, residency status, address, date of birth, mobile number, and email address. Here, the mobile phone number is so important as it is used to verify every transaction to move forward.
Step 3: Select a PIN number:
Choose a memorable PIN number as it will be required to access your Revolut app when you need to use it.
Step 4: Identity Verification:
For this process, you will just have to provide a photo of any government-issued ID, passport, or driving license using your smartphone. But make sure, the picture should be visible and easy to identify.
Step 5: Deposit your funds:
Using any bank or debit card, firstly you will need to deposit at least £10 into your Revolut account to get facilitated from its all features.
Step 6: Choose your plan:
Choose any of the available plans e.g. standard for a free plan; or paid Premium or Metal plans. There is no cost to open an account and remain as a standard user.
Step 7: For receiving the card, pay the delivery fee:
To get a Revolut card, provide a proper and accessible address and you will have to pay £4.99 delivery charges (deducted from £10; you have deposited in your account). Now there, you can enjoy Revolut's fully-fledged current account almost globally.
Deposit and transfer on reasonable fees:
After registration, now you can use Revolut for receiving and transferring money. The amount can be deposited by any bank transfer or debit card. Users will be provided Revolut Debit Card issued by Visa while for European account holders a MasterCard will be offered. The card can be operated as a traditional bank-issued card for transferring funds. The card can be used on ATMs accepting Visa or MasterCard both internationally and domestically to make transactions. Revolut cards can also be used for online shopping to buy goods or services over your mobile phone. In the case of UK-to-UK transactions, the Faster Payment network will deal with it, which is much quicker. Similarly, for EU-to-EU transfer, the transaction can be performed most probably within the next day via SEPA with no cost.
Using the Revolut card for the amount withdrawing from an ATM, for the first £200; no fee will be charged. However, a fee of 2% will be charged if the amount is more than that. Moreover, no charges are implemented on using your Revolut debit card online or in-store even you are making transactions in your local currency. In the case of using cards abroad, fees are charged under the foreign exchange section rules.
Revolut App
With the Revolut app and a debit card you can, among other things;
Shop in over 150 currencies at no extra charge
Make foreign money transfers in more than 30 currencies without bank transfer costs
Raise money from vending machines at no extra cost worldwide
You have access to airport lounges
You can access several different cryptocurrencies
You can trade the stock at no cost
The debit card includes international health insurance
A handy app makes it easy to manage and track your finances
Revolut – a cryptocurrency supporting platform
Revolut also offers services to buy and hold cryptocurrencies like Bitcoin, Ripple, Ethereum, Litecoin, and Bitcoin Cash. Quite reasonable fees are charged for saving your crypto asset and all the charges are transparently mentioned in detail within the app. Revolut also facilitates crypto users to follow the rates of cryptocurrencies and also set alarms with push notifications in certain conditions as per their needs. On Revolut, you can just deposit and spend your digital currencies (cryptocurrencies) but can't be withdrawn or transferred to other wallets or exchanges. So, it's the right platform for spending and maintaining your crypto asset.
Revolut pricing plans and fees
Besides standard account, Revolut also facilitates two additional pricing plans, making Revolut a well-established platform. Premium and Metal pricing plans provide more flexibility to this platform. Moreover, a business account is also offered that is outside of the current account.
If your banking requirements are comparatively more, then you can consider the Revolut Premium account where £6.99 is charged monthly with a bunch of key offers and benefits. Now, the top tier service provided by Revolut is provided in its Metal account which costs £12.99 monthly where no ATM fees are charged upon first £600 per month and there is cashback on all debit payments (inside Europe 0.1% and outside of Europe is 1%).
Revolut card in Finland
Revolut provides opportunity to acquire a metal debit-card. Revolut-card works like just any other debit-card, and it does not include credit. You can conveniently order the card directly from the Revolut app. The Revolut app works on all the most common mobile devices, with significant application-changing benefits brought by Revolut!
There are 3 different options for Revolut debit cards, two of which are metallic. The ones that come with the card are independent of which card you end up with. For more information on the benefits of Revolut, see the table below:
| | | | |
| --- | --- | --- | --- |
| | Revolut Standard | Revolut Premium | Revolut Metal |
| Annual fee | 0 € | 96 € | 168 € |
| Cashback | 0 % | 0 % | EU 0,1%, Outside EU 1 % |
| Currency exchange expenses | Free up to 5 000 € | No fee | No fee |
| Travel insurance | – | X | X |
| Instant cryptocurrencies | – | X | X |
| Cash withdrawal | Free up to 200 € | Free up to 400 € | Free up to 600 € |
| Lounge access | – | – | X |
Experiences with Revolut debit card
Our experience with the Revolut card has been very good and it has brought nice additional services to everyday travel. The card has been in use for more than a year at the time of writing and the only downside to the card is that payment service providers read the card in Finland as a "credit card" even though it is not. The cards are made of metal and the stylish look brings its own extra feel! Enjoy everyday extra services and get a Revolut card today!
Revolut Standard
Revolut Standard is a free option out of three card options that includes a prepaid credit card. It allows the user to shop abroad as well as take care of their own budgeting and financial monitoring. Standard is a good alternative for a first-time foreign bank card acquirer, as it allows you to get acquainted with versatile additional features that Finnish card providers cannot offer without additional costs.
The Standard card gives you access to the following features, among others:
The card is completely free
The card includes a British FIAT account
You have access to a free European IBAN account
You get access to more than 150 currencies at exchange rates between different banks
Trade in 30 different currencies up to 6000 euros per month, at no extra cost
You can withdraw money from the machine anywhere in the world, at no extra cost. The maximum purchase limit for free withdrawals is € 200 per month
You can use the card for payments using up to 5 different cryptocurrencies. However, cryptocurrencies must be converted to FIAT before payments can be made. This is accomplished quickly and efficiently with the Revolut app
Revolut Premium
Revolut Premium is a paid alternative to the free Standard card, which gives the user access to much more versatile additional services. In addition to basic features, the low price includes worldwide travel insurance and airport lounge access. The price of the card is € 7.99 per month, which is quite affordable.
The Premium Card also gives you access to the following additional features:
Airportlounge access
Free currency exchanges in 30 different currencies without monthly limits
Premium card with a stylish look
You can withdraw money from the machine anywhere in the world at no extra cost. The maximum purchase limit for free withdrawals is € 400 per month
Customers with a premium card are offered their own customer support, where you can get help quickly and easily
Health insurance as well as travel insurance that is valid worldwide
Revolut Metal
Revolut Metal is a unique as well as stylish payment card, for you who are looking for only the best. The card, as the name implies, is completely metallic and finished with a look that captivates the eyes. The Metal card offers additional features with a moderate price increase, as its monthly price is only € 13.99.
Advantages compared to the Premium card include:
Metallic look
You can withdraw money from the machine anywhere in the world at no extra cost. The maximum purchase limit for free withdrawals is € 600 per month
Own customer support that is available 24 hours a day
Cashback feature on your purchases. 0.5% within Europe and up to 1% in the rest of the world
Experiences with Revolut debit card
Our experience with the Revolut debit card has been very good and it has brought useful additional services to everyday travel. For example, if your flight is late, lounge access guarantees you enjoyment at the airport! The card has been in use for more than a year at the time of writing and the only downside to the card is that payment service providers read the card in Finland as a "credit card" even though it is not. Revolut Metal, as the name implies, has a metallic and stylish look that adds to its own extra feel! Enjoy the little luxury of everyday life as well as additional services and get a Revolut card today!
Revolut Mobile App
We went through opening a Revolut account before. Once you've successfully opened your account, it's time to start using the handy mobile app. The app allows you to manage all the features of your account, transfer funds, purchase cryptocurrencies, and make payments worldwide at no cost.
The most important features of the application are, for example:
Foreign money transfers – The application allows you to conveniently handle all money transfers abroad, using no more than 30 different currencies. Money transfers take place in real time without expensive exchange rates.
Automate your payments – The app offers the ability to set your monthly payments as well as your order to happen automatically. This way you can make your own workload easier and more efficient!
Send as well as request payments – Revolut among users, money transfer is successful in one direction if another conveniently without any delay. For example, you can share your restaurant or holiday bills with friends quickly and easily!
Payment Links – Non-Revolut users will be able to benefit from the extensive services provided by this application, as Payment Links allows payments to be made to a Revolut account even if the payer does not own a Revolut account.
Vault Savings Bank – Revolut Vault is a savings-oriented feature that allows the user to transfer money from each purchase to savings. In practice, this means that each of your payments can be rounded to the next even number you choose, and the extra change will automatically be credited to your Vault account. Alternatively, you can also choose automatic placement in cryptocurrencies. This is how you get access to straightforward crypto saving!
Budget Management – The budgeting feature provided by Revolut makes it easy for you to define your monthly resources for each application. The program monitors your buying behavior and provides tips for better financial management in real time. For example, this allows you to track your monthly restaurant consumption!
Free Equity Investing – Revolut Trading is an application feature that allows you to start investing in equities easily and quickly with a small initial capital. You get access to a diverse stock offering that includes all the world's best-known listed companies.
Cryptocurrency Currency Exchange – Revolut allows its users to exchange cryptocurrencies using up to 30 different currencies. Cryptocurrencies are available through the application, for example: Bitcoin, Ethereum, Litecoin and Ripple.
Mobile phone insurance – With Revolut, you can insure your expensive mobile phone against all damage conveniently and cheaply. Mobile phone insurance valid worldwide is inexpensive, as depending on the value of your phone, you can get it for up to a euro a week.
Apple Pay and Google Pay Support – You can conveniently connect your Revolut account to the payment services provided by either Apple or Google and make payments conveniently and securely on your mobile device anywhere in the world.
Who can avail of services by opening a Revolut account?
Residents of the European Economic Area (EEA), UK, Australia, and Switzerland are eligible to avail of Revolut's services. Moreover, here is a list of countries whose residents are allowed to come and join the Revolut platform.
United Kingdom, Portugal, Slovakia, Bulgaria, Switzerland, Greece, Slovenia, Romania, Sweden, Spain, Latvia, Poland, Luxembourg, Liechtenstein, Norway, Lithuania, Netherlands, Malta, Denmark, Italy, Estonia, Croatia, Ireland, Finland, Iceland, Germany, France, Hungary, Australia, Czech Republic, Austria, Republic of Cyprus, and Belgium.
Privacy, security, and is your money safe with Revolut?
Nowadays, people generally think either their amount would be safe and secured on digital platforms like Revolut. But don't worry, Revolut is a safe, secured, and reliable platform. Revolut has well-known partners authorized by UK's FCA (Financial Conduct Authority), moreover, all debit card transactions are well-protected and operated by Visa card and MasterCard by following all security rules. So, it means all processings are being conducted in secure, safe, protected, and reliable environments.
More than that, for better security, your account is protected with a strong password or fingerprint ID. Similarly, if you lose your card mistakenly then you can freeze your card using the app. Even in case of any threat as you feel, you can also turn ON or OFF your ATM processes for unknowing transactions to control your account just by using the Revolut mobile app.
Customer Support Service
In traditional banking, customer service is just as confusing and customers have to wait over the phone and proper advice is not available. Revolut offers satisfactory customer service, but it is not high enough for such a well-known application platform. Sometimes customers have to wait up to days to get an answer to their inquiries and the reason for this is Revoltu's explosive growth as its customer base grows to over 7,000 every day. There is also a live chat service. Apparently, however, Premium and Metal account holders are served more frequently and receive first-class customer support. The features of the cards include the privilege of customer service, so getting a paid card can be a good idea for that too. This can be considered a bit questionable by someone, as we think everyone should be entitled to equal help through customer service. However, Revolut is said to be serious and working hard to speed up its customer service capacity.
However, more has obviously been invested in customer service over the last couple of years, as the feedback has been much more positive. For example, the added live chat feature is available 24 hours a day, every day of the year. So you can be sure that help is available when you need it most. In addition to chat, Revolut also offers those more traditional ways to get help, such as email and phone service. As Revolut does not have any fixed offices, it is unfortunately not possible to do business on the spot.
Revolut Pros & Cons
PROS
Use a physical debit card
Quite easy to use application
Supporting multiple currencies
Save fees on international transaction
Quik currency exchange facility
Upon premium subscription, enjoy handy perks and offers
Crypto supported platform
CONS
Poor customer support service
Due to security concerns, customer accounts can be temporarily frozen.
No physical presence
Conclusion
Thanks to the revolutionary innovative services it offers, Revolut is emerging as Europe's leading digital bank. A few improvements are needed to improve the quality of the platform, such as customer service and availability in some of the top countries. If you want to benefit from efficient, fast, reliable and secure domestic and international services, you are just a click away from the "world of internationally commendable money."
The time for traditional banking is certainly not yet completely over, but Revolut offers an interesting option for every user of banking services. Revolut is a great option, especially for those who travel a lot, as its services are available in every corner of the world. In addition, the benefits it brings streamline travel in many ways. The most significant of these benefits are travel insurance as well as lounge access at airports when the flight is sufficiently late. Your luggage is also insured, so the loss of your suitcase isn't nearly as annoying. Revolut currently operates in up to 130 different countries, so you can be sure of the quality of customer service and round-the-clock assistance in every corner of the world. Metal cardholders are also entitled to cashback on purchases, so using the card alongside domestic payment cards is indeed profitable. For example, you can save up to several tens of euros on a Helsinki-New York flight ticket at best!
The Revolut app is really easy to use and it streamlines your daily financial management in many ways. Tools are available, for example, for saving and budgeting, so the user can plan the rational use of their money in advance. The payment cards offered by Revolut are not only aimed at large travelers, as its features are also suitable for domestic use. For example, mobile phone insurance for everyday accidents is priced very competitively.
Of the payment cards, the most expensive option is only one lunch a month, which is very affordable compared to the benefits of the card. Finnish OP offers its users a Visa Platinum card, which has practically the same features, but the price is three times higher than Revolut Metal, and you don't get a cashback bonus on your purchases at all! Revolut Standard is free for its users, so it is recommended to purchase it – with the help of the card you can conveniently get to know some of the features of Revolut virtual bank at no extra charge! All cards also include a European IBAN account at no extra cost, which means that Revolut is a better option for everyday life in this respect than many domestic stone-foot banks!
Customer satisfaction
According to an estimate collected by Trustpilot, Revolut has earned a 4.6 / 5 score, which is reasonably good. Although there have been criticisms of customer service, the whole is very high quality and functional. The rating is based on more than 60,000 Revolut user reviews, so it can be considered reliable. There will certainly also be new and long-term users with experience from years ago. Long-term users have also been able to follow Revolut's development over the years from a real point of view, so their views and suggestions for improvement will certainly be taken into account.
Revolut is known to be a very easy to use as well as versatile platform that allows users to enjoy a number of different benefits. What do you think?
Opinions from new customers about the platform are certainly welcome, as Revolut is constantly striving to develop into a more user-friendly platform. We will certainly be able to see the development of the platform for the better in the coming years based on user feedback and experiences. Although this is already a very commendable whole, the platform is far from complete.
Revolut FAQs
Is Revolut free to use?
Yes it is. Its use is completely free, but the better features that come with payment cards are priced monthly. However, the price is quite affordable compared to many Finnish service providers. The prices of the cards are as follows:
Standard 0 € / month
Premium 7.99 € / month
Metal 13.99 € / month
Does it work in Finland?
Yes it works. Revolut currently operates in up to 130 different countries, including Finland. So you can enjoy the benefits it offers almost anywhere! Revolut is one of the fastest growing online banks in Europe, so it works great all over Europe.
What is Revolut Cashback?
With the cashback bonus, you earn back part of the price of your purchase as a so-called cash back. The amount of the refund depends on the location of your purchase, as purchases within Europe entitle you to a 0.5% refund and purchases outside Europe entitle you to a 1% refund. The cashback bonus is only available to Metal cardholders.
Sign up and get 10$ bonus!