The Complete Introductory Guide to Stellar
Stellar is the brainchild of a popular name in the blockchain space: Jed McCaleb.
Truth be told, the history of blockchain technology would be complete without mentioning his name. He founded the biggest cryptocurrency exchange Mt.Gox before it was hacked, he created Ripple, and his recent project is Stellar.
Stellar is a hard-fork of Ripple. McCaleb left Tipple due to some fundamental differences that couldn't be solved. He then created a first-of-its-kind decentralized open-source payment protocol' thats made worldwide transactions easier for everyone.
With Stellar you can do cross-border transactions between any currency pairs in less than one minute.
The goal of this project is to make transactions more fluid, help more people get access to financial transactions, and make sending and receiving remittances as easy as possible.
The features of this blockchain platform and the fact that its unique value proposition is about taking cryptocurrency mainstream make it a must-know project for any cryptocurrency enthusiast.
This is why Finvesting created this article to introduce the Stellar blockchain platform and show readers how it works.
What is the Stellar Blockchain platform?
Stellar is a blockchain platform that enables digital currency to fiat money transfers. It's an open-source blockchain that allows its users to make instant international transactions using any currency pair.
Transactions made on the Stellar network are lightning-fast: sometimes it takes less than a few seconds. This is because Stellar uses its method of consensus mechanism. This unique algorithm makes processing transactions extra fast.
Transactions made on the Stellar blockchain are added to the public database and accessible to any Stellar user worldwide.
The open-source feature of the Stellar blockchain gives users the ability to create, send and even trade digital imitations of any form of currency.
A user can create a digital representation of the Euro or American dollar on the Stellar blockchain and do any type of transaction with these digital representations.
The Stellar blockchain launched in 2014, just immediately after the rift with Ripple executives. Since its launch, Stellar has grown to become one of the biggest projects in the space. The big names on the advisory boards include Matt Mullenweg, Naval Ravikant, Keith Rabois, Greg Stein, and many other big names in the crypto space.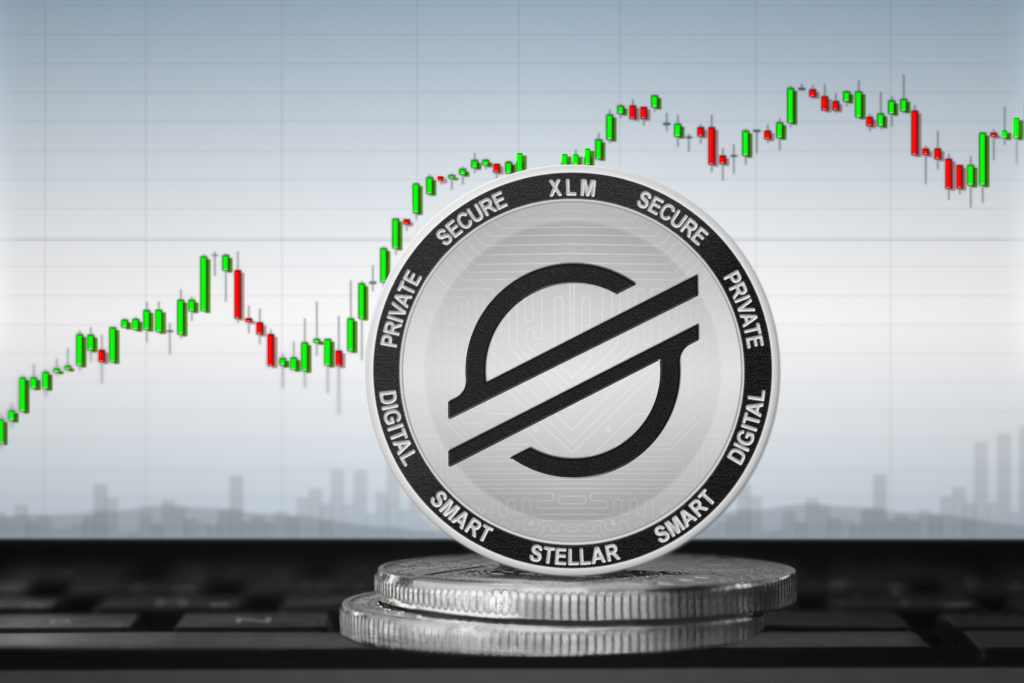 How does Stellar Blockchain work
The Stellar blockchain is easily accessible to any user on the platform. Any transactions carried out on the Stellar blockchain network are immediately added to a decentralized public database accessible to anyone anywhere in the world.
Stellar unique consensus algorithm allows for a fast and cheap transaction and fees. Everyone on the network typically reaches an agreement about transaction validity within seconds of initiating a transaction on the network.
Every node on the Stellar blockchain pairs itself to a mini-network (also known as quorum slices) of other nodes that agrees with it.
These mini-networks have to overlap with each other about which transactions are valid and can be added to a public ledger. As long as these quorum slices overlap with themselves, validation is fast and added to the ledger quickly.
Features of Stellar Blockchain
Every blockchain platform has a set of unique features that make it valuable to its users and the blockchain community.
For Stellar, some of its unique features include
Decentralized and open database: Any transaction carried out on the Stellar blockchain is recorded on a distributed open database and available for everyone to see. This is why many consider Stellar a more transparent blockchain than Ripple.
Superfast transaction time: The Unique consensus algorithm of this platform makes transaction time faster than what you'll get on most blockchain networks.
The unique Stellar consensus protocol: The Stellar consensus protocol uses quorum slices and nodes which help make validation time faster and record keeping more transparent.
1% annual inflation rate: An annual inflation rate of 1% to help keep the XLM valuable.
Multi-currency transactions: One of the best features of the Stellar blockchain is the ability to facilitate seamless transactions between different currencies. Let's say a user wants tk exchange EUR for USD or to BTC, the Stellar network makes the conversion easy and fast.
Lumen: Stellar has its cryptocurrency called the Lumen. It's used for facilitating transactions on the network. Let's say you want to transfer USD to a relative in South Africa. All you need is to convert your USD to lumens, the network looks for the best exchange rate to convert from Lumens to the Rand. Once it gets the best transaction rate, it immediately deposits the Rand to the bank account of hour relative. This happens in just seconds and a transaction fee of less than a dollar is charged for this process.
Is Stellar a Ripple fork?
The Stellar blockchain was created two years after the co-founder of Ripple; Jed McCaleb left Ripple. Most people believe Stellar is a hard fork of Ripple for any reason.
First, they do the same thing: facilitate transactions. Secondly, they have similar codes.
However, Stellar developers claim they're not a hard fork of Ripple. This is hard to believe, but who are we to decide. Right?
Stellar Partnerships
Stellar has partnered with some of the biggest names in tech to create valuable solutions for blockchain and non-blockchain users
IBM
IBM partnered with Stellar to revolutionize the wire transfer industry in the banking sector. Stellar presents itself as the best solution for this project with its lightning-fast transaction time and low transaction fee.
SureRemit
This platform was built inside the Stellar blockchain. With SureRemit, recipients don't have to wait in long queues to receive money sent from abroad. The platform has its native currency: RMT.
Smartlands
Smart lands partnered with Stellar because of its features. They were mostly interested in its speed and low transaction fees.
HTC Exodus
A secure crypto wallet created on the Stellar blockchain. This wallet supports popular tokens like BTC and altcoins like XLM.
Stripe
Stripe added stellar lumens as a means of payment on the stripe payment processing platform.
Stellar Token (XLM)
The Stellar token called the Lumens (XLM) is used to process transactions on the stellar blockchain. The total circulating supply of XLM is 100 billion coins.
XLM has a market cap of over 9 billion dollars and is ranked as the 10th most valuable cryptocurrency on coinmarketcap.
FAQs